Tudawe Chidren Development Center (Tudawe Chidren Home) located  in "Thalpitiya" beautiful village belong  the Panadura Electorate , Kalutara District , Sri Lanka. Although Thalpitiya  is developing rapidly due to globalization you can still fell the  Natural beauty of the  Indian Ocean,Thalpitya Cannal with the genuine worm welcomes of the villagers.In addition the village composite with best class hotels in Sri Lanka which  offers up the ultimate tropical  holiday.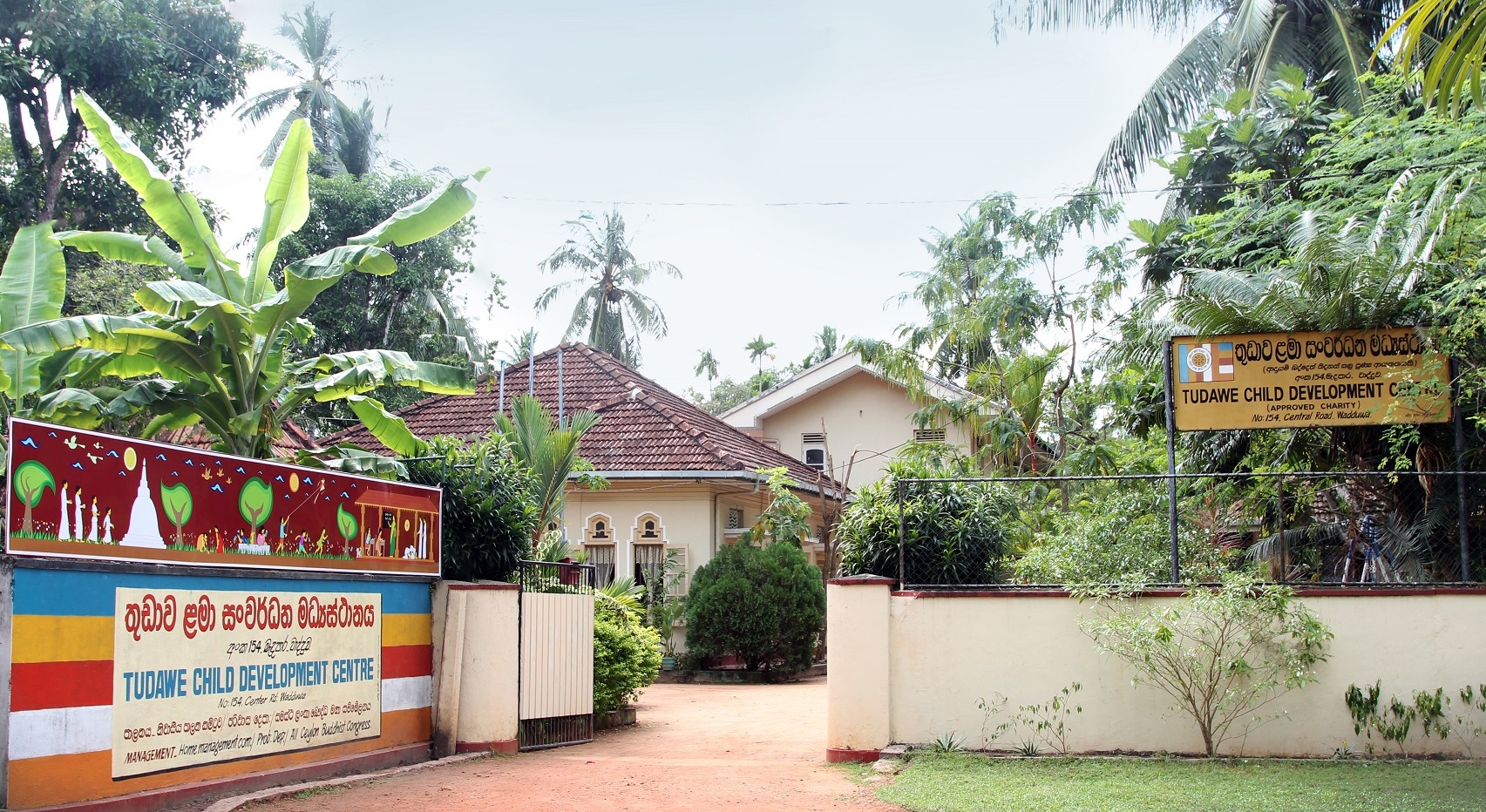 You can  arrive to the location within one hour from the capital Colombo within 1 hour due to the development in the road network and trasport.If you are using Public passport you can use bus with the destination preferably  Kaluathara  ,  Aluthgama or Mathugama travels in the Galle Road. If you comming from Colombo,you can get down from the Thalpitya Junction located approximately 3 and half kilo-meters away from the Panadura Town.
After walking around 700m down in the Daladawaththa Road to the Land Side you can see the Daladawaththa Temple.It is a
historical temple  provided shelter to safeguard the sacred Tooth Relic of Lord Buddha hidden in a huge tree at the Thalpitiya Temple premises. Then you have to turn Right and walk along the Central road (Mada Para) around 250 m until you see the entrance of the Tudawe Childrean Home.
You can use the Train and get down in Pinwattha or Wadduwa Stations  and come to Galle Road.if you are at Pinawattha you have to travel further to Galle direction and If you are at  Wadduwa you have to travel to the direction of Colombo.
If you are already in the …..
Happy traverelling and Tudawe Family waiting to see you there…
[googlerouteplaner=1]