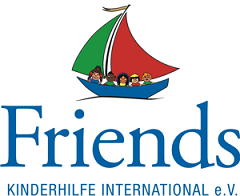 FRIENDS Kinderhilfe International e.V. has addressed the heed "friend" for children in Sri Lanka who need our help to give them a chance of a better future.
As registered non-profit association we are getting involved with a manageable and transparent organization helping children to find a home, but primarily a life with promising prospects.
FRIENDS would like to be a "good friend" of the smallest and weakest in Sri Lanka. For years we have been getting involved on the spot offering lasting programs and projects to support education and training of street children and orphans as well as children of poor families.
Oriented to the demands of children we strengthen our efforts in order to offer children in the third world country Sri Lanka a future.
Our organization was founded in 1994 and has addressed the task to give abandoned and poor children and orphans in Sri Lanka a better life. As registered and accredited non-profit association, located in Göppingen, we have presently more than 200 members who share the "idea of friendship" – reflecting the aim of FRIENDS Kinderhilfe International e.V. – with us and form the basis of our activities by membership, sponsorship or personal engagement.
For more than fifty years, Germany has lend a helping hand to the people of Sri Lanka. Official development cooperation-projects laid the foundation in the 1950s. But as Germans started to travel to Sri Lanka in growing numbers, hundreds of private projects contributed to an impressive network of cooperation – and friendship.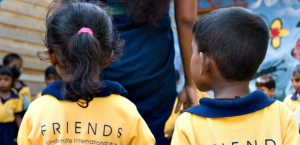 Friends Kinderhilfe International e.V. Website : https://www.friends-kinderhilfe.de/index.php/en
German Embassy in Colombo,Project Locations in Sri Lanka :Reference :http://germanyhelpinghands.lk/projects.php?id=431&project=Tudawe-Girls-Home