The present Chief Matron R. Keeragala was honored and felicitated by the Board of Trustees for her excellent services rendered to the Lama Nivasaya. She  has dedicated to children from 1993 as a great mother. The following "Letter from a Daughter to her Mother"  was written by a girl spending successful family life  who bought up in the Tudawe Children Home in her childhood.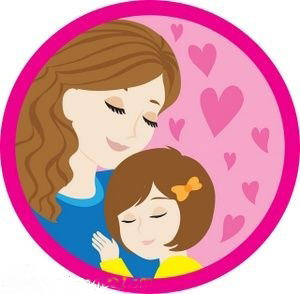 "My name is S. Niroshini Nawarathna.I came to Tudawe Children Development Center  at 1990.From grade 1 upto Advance Level and then a studied computer course when I'm being at   Tudawe Children Home. We all had one mother. She put a grate effort  to study us ,send us in to extra classes and send us in to  extra curriculum activities with grate supervision.We had freedom. Our Mother wake up early in the morning  and provide us breakfast before we go to school not like other children homes. We go trips and she allows us to go on school trips too.Mother gives the food  and money while go on a trip without  making any  indifferent to ordinary child go in a trip."
"As I think, we had new cloths ,good food better than a child  who spend with their parents in the Sri Lanka.We had all of this because of our mother.Lot of the time I had not well because of my stomachache. Some night I had a continuous cough. . At that time, Mother wake up for me and give treatments quickly. She awake and wait until I'm going to sleep.I don't think my own mother  has such ability .I never forget that  past. I'm in this good position due to her dedication.   Same time the Board of Trustees help us for our education.Make funds available on time .They always try to make our life happy and pospuruos equivalent to normal child".
I remember mother was crying by holding me tightly when I'm leaving the home for my ambition to be a nurse. While facilitating to education and fulfilled daily life mother gives enough love and the affection need for every child. I had done lot of wrong thing to mother like getting anger for her instructions and being non-responsive then. But she never makes any difference to us or get angry with us personally. We understood later that we able to go to good position due to the direction and punishments of her when we are doing wrong things. As a mother now I understand if it is not happened properly, society will blame to mother about creating such children that make problems to society. 
She loves me a lot. I remember she called me and told me that she was ready to introduce me as her daughter when I deiced to take the job opportunity as a nurse. Sorry, but I am unable to hold that valuable chance due to my own signs. If so still I'm with you. Even my mother came to Anuradhapura for finding me and never forget me. Please forgive me for the … decisions of me, I worship and request from you.
I'm really lucky to be a part of Tudawe Children's Home. Mostly I'm not in this position if I am at my own home. I don't think the mothers of other Children's Homes take care of their children at a similar level to ours.  I have seen Children of Other Child Home here. They are mostly in dirty old clothes. We had a really good Board of Trustees. They are bound to take care of us regardless of the duties of their own houses. They discuss with us and share our happiness of us as close friends. They are also part of our life in children's homes.
Today I'm the assistant manager of the "Nanasala" computer Center which is administrated by the Anuradhapura Public Library and Municipal Council. Currently, I'm in such a position due to the dedication of our mother, the board of trustees, and Tudawe sir.
I can write a book about our mother's dedication to us to make our life so good, make us good citizens. I write this with tears in my eyes. Time has made us depart. Because I live in Anuradhapura.She also now growing older.  If I live close to my mother, I frequently come and check her health and other requirements.
Mother has given us all the requirements as much as she can in the past. The only wish I had is to be her own child in one of my future life. I wish you to attain Nibbana soon disregard my expectation.  May the Triple Jems Bless you, Mother?